Guava + Hibiscus
Glow Me Away Peptide Moisture Cream

algae
Derived from the Pacific and Atlantic Oceans. Reduces the appearance of fine lines and wrinkles, fantastic for hydrating, revitalizing and toning the skin. Helps to improve skin's elasticity.

Aloe Vera
Good for acne scarring and acne burns.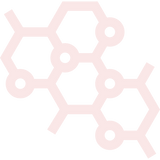 Peptides & Amino Acids
Peptides - Palmitoyle Tetrapeptide-7, Palmitoyle Tripeptide-1, Palmitoyle Oligopeptide Amino Acids - Theonine, Isoleucine, Serine, Histidine, Phylalanine, Proline, Alanine, Lecithin, Glycine, Aspartic acid. Short chains of amino acids that act as building blocks of proteins such as collagen, elastin and keratin to reduce skin inflammation and the accompanying skin damage. Believed to stimulate the regeneration of collagen fibers in the dermis by acting as sort of cellular messenger. These messenger peptides has the ability to "tell" skin how to look better, particularly in regard to signs of wrinkles, rough texture, sun damage etc.

Guava extract
The antioxidant packed into a guava protects your skin from damage, which can slow down its aging process, helping prevent wrinkles, can also treat some type of acne.
hibiscus
Natural firming ingredients that helps the breakdown of dead skin cells an increases cell turnover. Also known as the "nature's botox".

Seawead extract
Archipelago Beauty is a skin care brand focused on creating all-natural, clean beauty products using the resources from some of the most exotic islands in the world: The Bahamas.

Squalene
(Antioxidant/Hydration/Skin- Replenishing/Emollients) – Locks in moisture and helps support the skin's natural moisture barrier.

Shea Butter
Has anti- inflammatory and healing properties. Helps to condition, tone and sooth the skin.

jojoba oil
Has anti-inflammatory properties which help to tame chaffing an chapping, reduce redness caused by drying, ease the effects of eczema and rosacea, and keep skin calm and comfortable. The Vitamin E and B complex vitamins in the jojoba oil help in skin repair and damage control.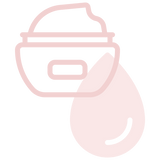 Hyaluronic Acid
Helps with plumping and reducing fine lines for a more youthful appearance.
Althaea Officinalis Root Extract (Marshmallow Plant) –
Skin soothing, Relieves inflammation and helps retain moisture. Good for people with sensitive and easily irritated skin.
Coconut Alkanes (Emollient) – is a natural product obtained from the complete reduction and hydrogenation of a mixture of fatty acids derived from Coconut Oil. It creates a barrier and helps with locking moisture in the skin.
Coco Caprylate/Caprate – Also derived from Coconut oil and when used along with Coconut Alkanes it creates for better absorption into the skin.
Bearberry Extract – Antioxidant – Natural skin brightener that helps with the correction of problems like age spots, melasma and acne scars.
Rosa Centifolia Flower Extract (Antioxidant) – Contains vitamins C and tannins and antioxidants that help moisturize dry skin. Its astringent properties help tighten pores and reduce the redness and inflammation due to distended capillaries.
Hydrolyzed Collagen – Also known as collagen peptides is collagen that's been broken down into more easily dissolvable amino acids. It plays a role in strengthening skin plus may benefit elasticity and hydration.
Niacinamide – Also known as the B3 vitamin, this water soluble vitamin boosts a number of benefits including improving uneven skin tone, softening of fine lines and wrinkles, diminishes dullness, visibly reduces enlarged pores and strengthens and improves the skin's barrier.
Marula Seed Oil (Emolient) – High in antioxidants, essential fatty acids, and amino acids. Beneficial for oily, acne prone, dry and aging skin.
Lactic Acid – (Derived from sour milk) Part of a group of Alpha Hydroxy acids (AHA's) and is a naturally occurring carboxylic acids that found in many foods. When applied to skin it stimulates the exfoliation of surface skin cells by interfering with the bonding between these cells. It promotes cellular renewal by increasing cell turnover rates in the upper layers of your skin so you have younger, plumper skin cells within the skin.
Green Tea Leaf Extract – Helps diminish the signs of aging, calm irritation, evens out discoloration, diminishes
the appearance of cellulite, soothes redness and welling, repairs damage, exfoliates, decreases the appearance and occurrence of blackheads, eliminates dead skin cells.
Marshmallow Root Extract – This ingredient comes from the Althaea plant native to Northern Africa which may provide anti-inflammatory benefits. It is great for soothing redness or relieving irritations to the skin and helps with retaining moisture.